Dry Beech / Oak Firewood On Pallets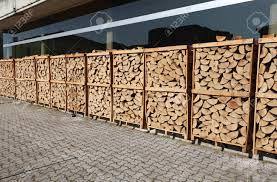 Dry Beech / Oak Firewood On Pallets
Product Description
We produce and supply firewood from alder, birch, aspen, hornbeam and oak.
The main parameters:
Humidity:
Fresh
Dry, not more than 18%.
Standard length: 25 50 2cm.
Side length: min 5cm max 17cm.
No more than 15% of not chopped firewood, diameter of 5 8cm.
The internal standard size of a pallet:1.0x1.15x0.87m 1.0RM/ 1.0x1.15x1.75m 2.0RM
Packing is possible in: mesh bag / cardboard box.